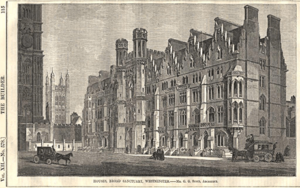 The Faculty Office, the regulatory body for each Notary Public in England and Wales, has recently published its guidance on steps to be taken by Notary Publics to embrace the recent review of the legal market undertaken by the CMA. The Faculty Office is now seeking input and answers to the questions posed from Notary Publics and those who have an interest in the sector.
The background to this is that in December 2016 the CMA released a report on its year long review into the Legal Services Market. This report identified various failings with a particular emphasis on obtaining greater levels of transparency particularly in relation to price and services.  In addition, it has tasked the legal industry (including London Notary Publics) with embracing third party comparison platforms and digital means by which consumers can easily access and compare services offered by Notary Publics and other legal professionals.
The Faculty Office has set a deadline for responses of 5pm on the 29 November 2017. Therefore, all interested parties, particularly those Notaries based in London or elsewhere in the UK should therefore get their responses to The Faculty Office before then.
London Notary Public, Matthew Pryke, explained "we are delighted The Faculty Office is seeking input on its action plan and response from the Notary Public profession. This is a key moment in the history of the notary profession and at our Notary Public Offices we are keen to embrace the changes proposed and push the notary industry forward to the forefront of the legal market and set an example for others".
Our Notary fees and Notary services are already fully disclosed via the FindmyNotary website. For further details of the CMA Report please follow this link.