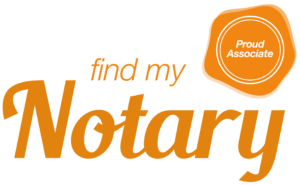 Today (15 June 2017) we are delighted to announce M D Pryke Notary Public has become a Proud Associate of findmynotary.co.uk. FindmyNotary is a unique and free independent directory for Notary Publics in the UK and associated services. FindmyNotary is a "one-stop shop" for Notarisation, Legalisation and Translation services and seeks to make Notary services more easily understandable and available to the consumer.
Notary Publics who become Associates are required to commit to various standards of service including the findmyNotary Price Guarantee. This means the price you receive from a quote online or the price displayed on this directory website is what you will pay. In addition, the website has unique features which allow consumers to compare pricing, search by location and availability and also review the Notary services received. The findmyNotary website is launched at an opportune time in the wake of the recent CMA Report into the Legal Industry demanding greater transparency of legal service providers. Being a findmyNotary Associate means M D Pryke Notary Public has committed to providing complete transparency of pricing and making our services easily comparable to other Notary Publics in London.
Matthew Pryke explained, "We are absolutely delighted and proud to become an Associate of findmyNotary. We consider this website and the free services offered to be at the cutting edge of the legal industry and setting an example for how legal services need to evolve and improve to reflect the recent findings of the CMA and the modern needs of the consumer."
For more information and to view the M D Pryke Notary Public profile on findmyNotary please click this link.