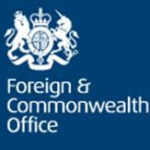 It is often the case that documents, once notarised, require a Notary to also legalise the document.  The legalisation requirements for each country are different.  However the most usual request received by a Notary Public is to have the document "apostilled".  To add an Apostille, or legalisation certificate, to a document involves liaising directly with the Foreign and Commonwealth Office.  Recently the Foreign and Commonwealth Office has implemented a number of material changes to both the legalisation fees and the legalisation process.  This article summarises the key considerations for notary clients.
FCO legalisation fees increase
From 6 April 2011 the Foreign and Commonwealth Office increased the legalisation charges to:
£30.00 per document for its standard service (via its legalisation office in Milton Keynes).
£75.00 per document for its express service (via its London legalisation office at Centre Point).
These legalisation fee increases are a material consideration for all clients.  London notaries advise clients to plan in advance, if possible, legalisation requirements as this can often allow clients to achieve a saving.  For example a Notary can use the Foreign and Commonwealth Office standard service which generates a £45 saving per notarised document.
Foreign and Commonwealth Office legalisation public counter closed
From 1 April 2011 members of the general public have been unable to attend the Foreign and Commonwealth Offices in Milton Keynes.  Members of the public are required to use a postal service.  This means urgent matters cannot be hand delivered.  As legalisation agents, M D Pryke Notary Public LLP, is able to obtain legalisation on behalf of our clients via the Milton Keynes office or Centre Point in London within the same working day.
M D Pryke Notary Public comments, "The changes introduced by the Foreign and Commonwealth Office are not entirely unexpected, given the pressure on government departments and their budgets.  We suggest you liaise with your notary public London at the first opportunity so the Notary can plan the budget and timetable to meet your commercial requirements.  As a full service London Notary Public practice we are able to notarise and legalised documents for every country globally.  We are always happy to provide detailed fee quotes and timetables which allow our clients to plan with certainty for every notarial and legalisation matter."
For further details of the legalisation and notarial services offered by London Notary Public practice M D Pryke Notary Public LLP please refer to the website at www.mdpryke-notary.com.