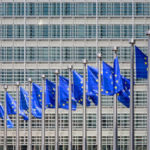 On 24 May 2011 the European Court of Justice held that it was not lawful to restrict work undertaken by a Notary Public in an EU country to the notaries qualified from that country.  The decision removes the nationality restriction which had been in place for more than 50 years.
The implication of this decision for the notary industry is that this opens the European market in a manner which reflects one of the core principals of the European Union, namely free movement of workers.  The decision should be viewed as good news for notary clients as it suggests that in the medium to long term the profession will undergo a revolution which will see Notary Publics of different nationalities competing for business to the benefit of notary clients.  Whilst it would be unrealistic to expect that this will have an immediate impact on the market it does mean that notary practices may now target both markets and work which previously would have been restricted to them.
Matthew Pryke commenting on the decision explained, "The decision of the European Court of Justice is both correct and overdue.  There are a number of notaries within the UK who have been arguing for some time for this decision and therefore represents a positive culmination of their efforts.  In particular I believe London Notary Public Mark Kober-Smith deserves particular mention for the active interest, instigation and promotion of this matter which he has undertaken."
Matthew Pryke's Notary Public London practice will continue to maintain an active role in the promotion and development of the Notaries profession throughout Europe from its offices in London's West End.  For further details regarding this decision and also the manner in which notary publics are able to operate within the UK please refer to the website at www.mdpryke-notary.com.